Durable Stainless IBC Tanks For Competitive Prices
IBC tanks are widely used in the industry thanks to the specific advantages they offer. These IBC containers, which are frequently encountered in the market, can be found in a wide range of prices and values such as durability.
Perhaps the most impressive feature of the GEO brand intermediate bulk container tanks is their durable design. Despite its affordable price. These containers are specially designed to be transported safely over long distances. Therefore they have a high-strength case against shocks and various other obstacles.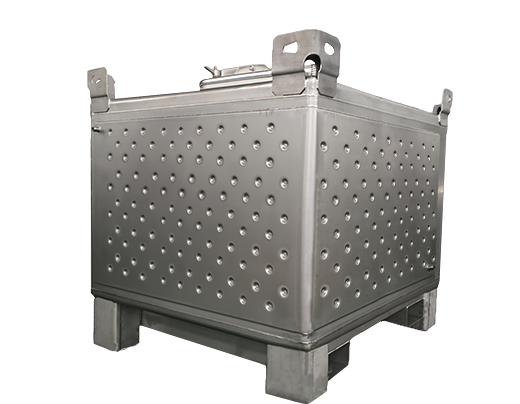 Designed and Manufactured Specifically for Your Needs
The unique designs of stainless steel IBC (Intermediate Bulk Container) tanks distinguish them from other storage tanks. The design parameters of these tanks, which increase efficiency and save space, should therefore be carefully selected.
With the specially designed GEO branded stainless steel IBC tanks, every variable in the production line or warehouse area are always taken into account. This way you get the most optimal solution that you need for your specific industrial process.
Competitive IBC Tank Prices With The Promise Of High Quality
Of course, the prices of IBC tanks in the market may remain high for some budgets from time to time. This can sometimes cause business owners to search for used IBC tanks. Taking second hand IBC tanks, which can accommodate countless types of products, from powders and granules to liquid foods, from the fertilizer industry to developed chemicals and adhesives, can pose serious threats to your process line and products.
Buying second-hand IBC tanks is also risky in terms of strength and life. The reason for the emergence of IBC tanks is to meet the need for high strength and long life storage. Since you will have no knowledge of the durability and lifetime of used Ibc tanks, IBCs are generally taken as zero compared to other tanks, and their second hands are not used.
GEO Ibc tanks, designed and manufactured with the necessary dimensions and equipment for your process, are competitive with their prices and are renowned for their quality. You can get information from our team by requesting a price using the below form.
Other Industrial Solutions For Your Process
GEO IBC Tanks are commonly used in below processes.
You can select your own process below in order to check out other related GEO solutions: